With gorgeously sandy beaches under always-sunny skies, vacationing in Hawaii is a paradise of leisure and luxury. All over the world, one of the hottest vacation trends among travelers is booking a stay in a vacation rental property. While more traditional options, such as resorts, hotels, and inns, can still be excellent choices, many luxury seekers opt for short-term vacation rentals instead. A short-term rental involves bookings on properties for up to 30 days. Many listings are also available for more extended stays, but short-term vacation rentals are particularly popular for travelers.
With a diverse array of properties available, many of which feature an impressive array of amenities, it's no surprise that the short-term vacation rental market is always hot. Travelers view short-term vacation rentals as a unique place to explore a destination. At the same time, homeowners and investors focus on the lucrative financial opportunities provided by making a property available for short-term vacation rentals.
Honolulu realtor
Frank Clark
and his
team
at
Real Select Vacations
are experts on the island's real estate market and vacation industry in the phenomenal state of Hawaii. They work with both renters and owners, handling the transactions on countless properties throughout the neighborhoods they serve, such as those appearing within the
Honolulu
real estate market. Frank Clark and his team know everything about Honolulu vacation rentals and luxury hotels in Honolulu, as well as those in its surrounding region. As one of the best vacation companies in Hawaii, Real Select Vacations has a reputation for excellence and integrity.
In addition to their professional experience navigating the market, Real Select Vacations also has valuable insight into all of Hawaii's best places to attend for entertainment, recreation, and leisure. Their knowledge allows their team to provide guidance on the region's local attractions to ensure vacationers have the best time possible during their stay on the island.
Check out this comprehensive guide by Frank Clark and the Real Select Vacations team for everything you need to know about short-term vacation rentals.
The selection is diverse
The short-term vacation rental market has a diverse selection for both renters and owners. No matter what type of property you're looking for, whether it's Waikiki beach villas or a Ko Olina beach resort, there's a short-term vacation rental that can perfectly suit your needs and desires.
Those who crave a nature oasis should look for a bungalow surrounded by forested terrain, while a scenic waterfront location is perfect for those who long for a tropical paradise. There are options in metropolitan areas as well as laid-back suburban towns for a quieter way of life. Chic condominiums are a great choice for a community atmosphere, while extravagant estates are perfect for those searching for the ultimate luxury experience.
With such a diverse selection of properties available for short-term vacation rentals, renters can afford to be picky when choosing which rental home to book. They can take time comparing the features of each property, its amenities, and its proximity to local attractions until they find one that contains the best combination for them. Making a property stand out is essential to keeping it booked as often as possible for owners. Working with a team like Frank Clark and Real Select Vacations gives you a competitive advantage in a competitive market.
Look for amenities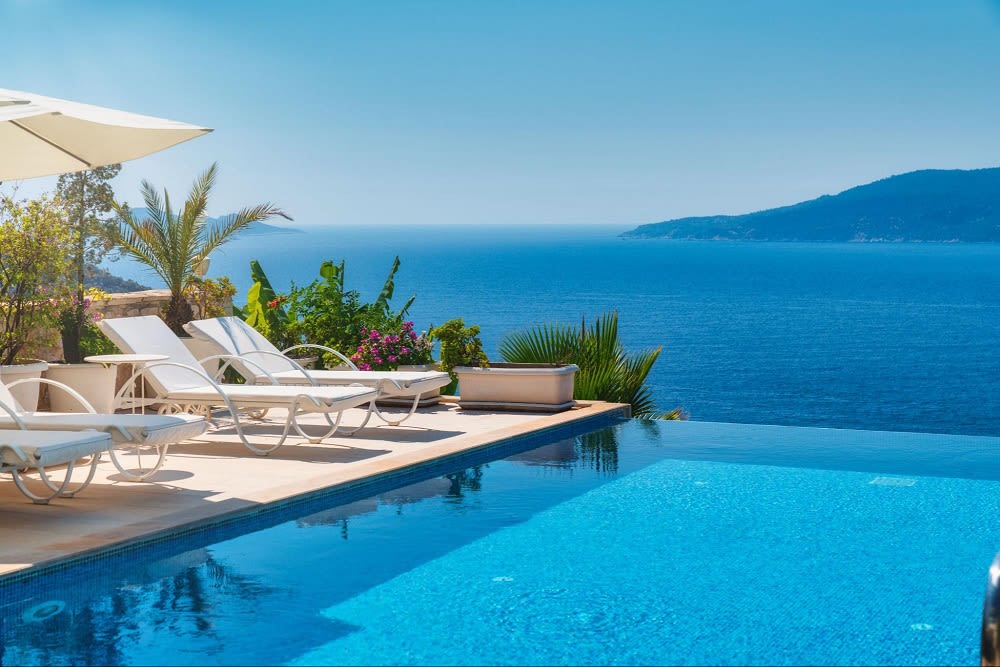 Photo courtesy of Shutterstock
Resorts and hotels always offer extensive amenities to their guests to ensure their stay is top-notch and extravagant. Many vacation property owners are following their lead and incorporating the same high-end features into their Honolulu vacation rentals to distinguish their property from the competition.
Along with the basics like high-speed internet, cooking equipment, and bathroom supplies, some properties also contain luxury amenities and desirable features, such as relaxing swimming pools, spas, and scenic waterfront locations. When choosing a rental property to book for your next vacation, look at its amenities, so you know you're selecting a property with what you need.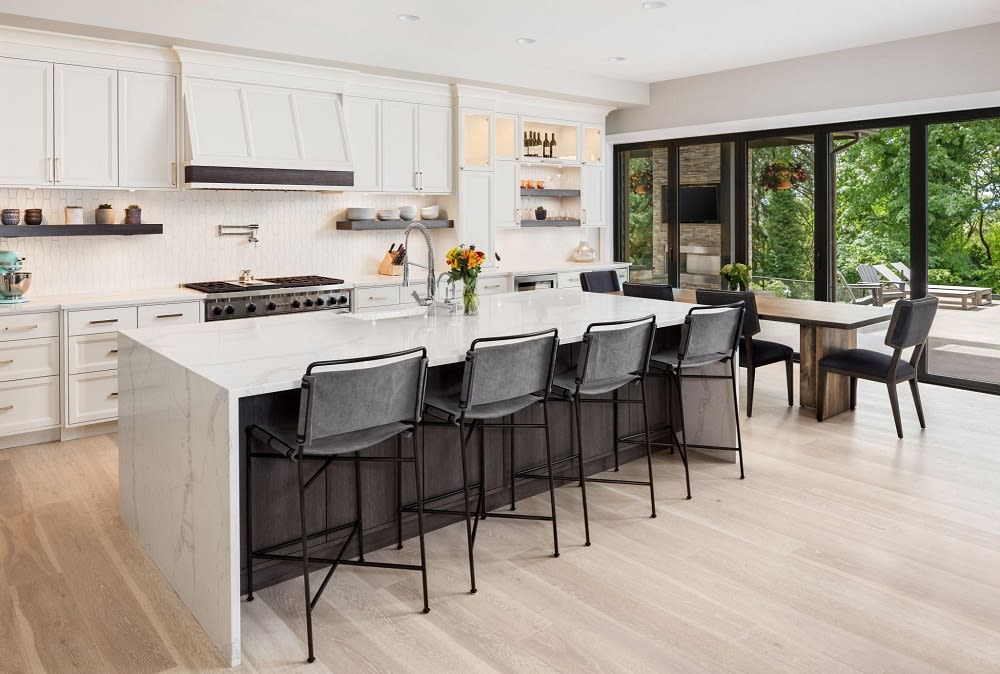 Photo courtesy of Shutterstock
For
owners
who are looking to attract potential renters to their property, offering quality amenities on-site is a fantastic way to make your rental property stand out. Fill the kitchen with handy appliances, like a coffee maker and a microwave. Create a glamorous spa-like atmosphere by hanging fluffy bathrobes in the closet. Have a few refreshments available to offer guests. Creating a guidebook on the neighborhood's best restaurants, shops, and attractions is also a fabulous touch. By adding amenities to your rental property, you'll be able to make sure each guest enjoys their
experience
while staying in your rental and will want to come back again.
Rentals provide privacy and flexibility
Those who value privacy and want a personal refuge to unwind in often opt for short-term Honolulu vacation rentals instead of other accommodations in the area. Renters can book properties that feel like a home and can choose secluded locations that feel like an oasis. They can have a meal in the kitchen without speaking to a server, and they can hop in their car without waiting for a valet. The check-in and check-out privacy are easy as can be, and they often have direct access to the property manager for any questions or concerns that arise during their stay.
For owners of short-term vacation rentals, the flexibility is phenomenal. Owners can choose when the home is available, allowing them to easily block off time for cleaning or maintenance on the property.
To ensure the property is booked as much as possible, working with a professional, such as Frank Clark and the Real Select Vacations team, is an excellent way to attract a vast pool of quality renters to your property and keep it full.
The market is lucrative
Those who own rental properties in the markets of desirable vacation destinations like Honolulu often find themselves in a very lucrative position. Real estate is one of the most common investment sectors in the United States. Travel is one of the world's most bustling industries as well, creating a constant demand of potential renters if the home is in a prime location and provides upscale amenities for guests. Properties can be rented out on a long-term or a short-term basis, although the profit margin on short-term rentals is often much higher.
Due to the significant potential profits of renting out vacation homes, many real estate investors are entering the short-term vacation rental market. Savvy investors know how to follow the money, and when it comes to vacation rentals, the most money can be made on properties that offer short-term rentals. Owners can also adjust prices to increase their chances of keeping the property booked. They can lower prices during the slower seasons of the year to attract a wider range of vacationers, and they can raise prices during the busy seasons to maximize their profits. This ensures their rental is always priced competitively.
Depending on the city of the vacation destination, owners and investors need to consider that there may be rules and restrictions surrounding rentals on the property that have been set by its local government. Many neighborhoods choose to set guidelines surrounding rental properties, particularly those involving short-term vacation rentals. To learn about the terms and conditions for
short-term Honolulu vacation rentals
and those in its surrounding region across Hawaii, more information can be found on the
City and County of Honolulu
website.
Deciding where to book a stay for an upcoming vacation is undoubtedly exciting, but with so many options available, each gorgeous and luxurious, choosing the best place to reserve can feel overwhelming for travelers. Though the hotel industry is still buzzing and shows no signs of slowing down, short-term vacation rentals are steadily picking up speed as travelers discover all the ways that opting for a vacation rental property can enhance their experience. Investors are constantly entering highly sought-out destinations to benefit from the financial opportunities granted by rental properties.
If you're searching for a rental to book on your next vacation or looking to enter the short-term vacation rentals market from an owner's standpoint, get in touch with
Frank Clark
and the
Real Select Vacations team
today. With years of experience navigating Hawaii's real estate market and vacation industry, including Honolulu vacation rentals, Frank Clark and his team can help you find the perfect property to book on your next trip or help you market your current property to attract renters.
*Header photo courtesy of Shutterstock